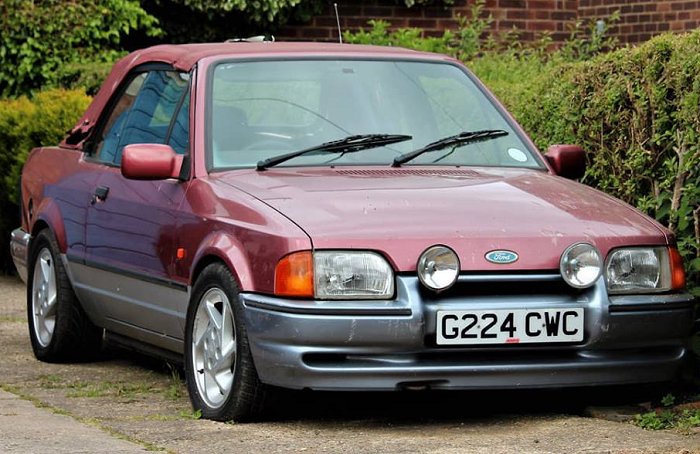 A mk4 Escort Cabriolet registration number G224CWC was stolen along with 9 other cars from a private collectors barn in Broom near Biggleswade in Bedfordshire at around 10AM on Friday 12th October 2018.
The car is painted red over silver & is fitted with a 90 spec front bumper.
The car might be fitted with different wheels to what is in this picture.
It is thought the cars were taken by thieves posing as a car recovery company wearing high vis jackets with recovery written on the back.
Amongst the other cars stolen were a blue 24V Ford Probe reg M921PWL & a red mk2 Cavalier reg M670URO.
Anyone with information is asked to visit the force online reporting centre at ://www.Bedfordshire.police.uk/.../Report.../Report-a-crimeor call 101 and quote reference number 40/31143/18.
Alternatively you can call Crimestoppers anonymously on 0800 555 111