White & green Mk1 Escort rally car, Unregistered, West Bromwich 26/09/18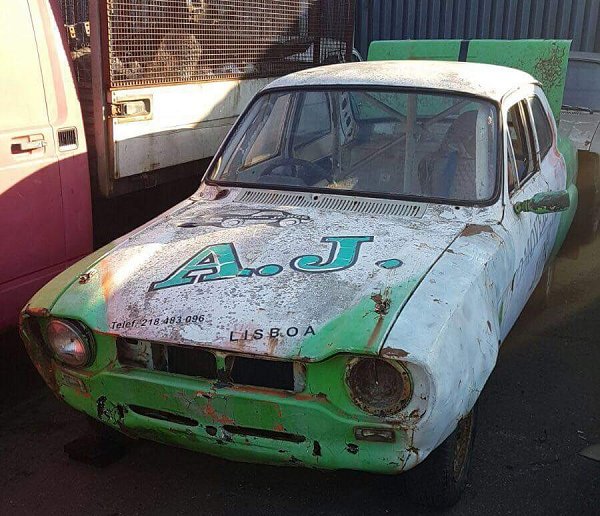 A white & green Mk1 Escort rally car was stolen from Midland Vehicle Exports in West Bromwich between 19:40 & 19:50 on Wednesday 26th September 2018.
The car is unregistered in the UK having been imported from Portugal. The importers are waiting on registration paperwork from DVLA.
The car is white & green with a red stripe on the rear quarters. The car has some knocks & dents having been used as a rally car. The car is missing the nearside headlight, has no front indicator lenses or front bumper & has suffered slight damage to the front edge of the drivers wing. The car has no front grille, is fitted with an aftermarket mirror on the passenger door & has very distinct & unusual arches which will make the car stand out.
The car is also fitted with an unusual roll cage, with a cross over bar at the back & what appears to be a bar from floor to ceiling. The cage is covered in surface rust.
The car has a bucket seat fitted in the passenger side & has no seat in the drivers side.
The car was dragged down the street by a white Transit van using a tow rope.
MVE is offering a £1000 cash reward for info leading to the successful return of the car.